Window Mounted Cat Bed With Removable Sheepskin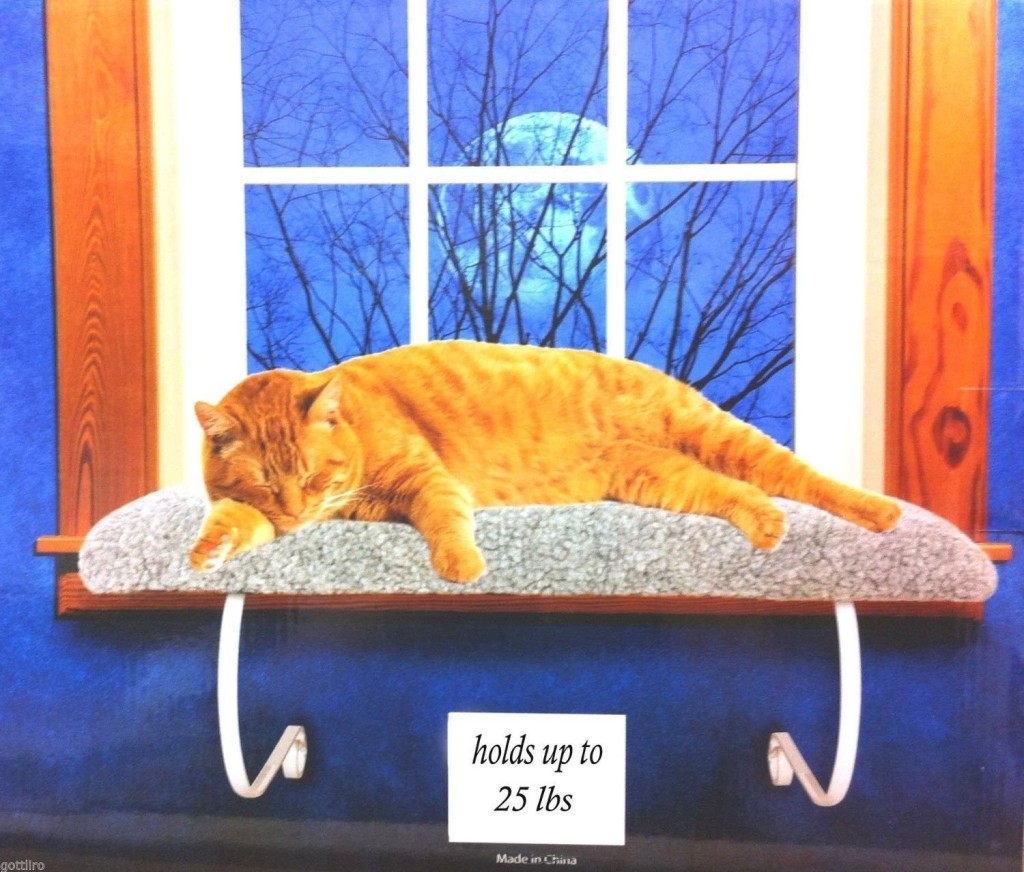 If your cats love to climb onto the window sills to sleep or view the outside world, then you'll definitely want to install a window mounted cat bed.  First of all, it gives your cat ample room to sleep, rest, or even play while getting a decent view outside the window instead of hanging onto the narrow window sill.  Second, it protects the paint on the window sills from your cat's claws since it won't need to rely on them to stay on the narrow window ledge.  Third, it makes for wonderful photo opportunities (what cat owner doesn't love the picture of a cat sleeping by the window with the backdrop of the outdoor scenery visible through the window?)
Specs of the window mounted cat bed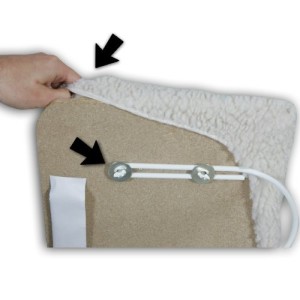 This perch holds up to 25 pounds (roughly 11 kg) as shown in the picture above.  This is enough for most large cats and may even hold 2 smaller cats simultaneously.  No tools or complex assembly are required to attach it to windows since it uses a cantilever design which will not damage your windows or walls.  A removable sheepskin cover is included which can also be washed.  The dimensions of this mount are:
Length: 25" (64 cm)
Width: 12" (30 cm)
Height: 2" (5 cm)
For Further Information
If you'd like more information on this window mounted cat bed, please click the button below to be taken to Amazon.com where you can read customer reviews and even see additional photos of others who have set up this window mount.