Mounted Carpeted Cat Shelves – Cute Cat Accessories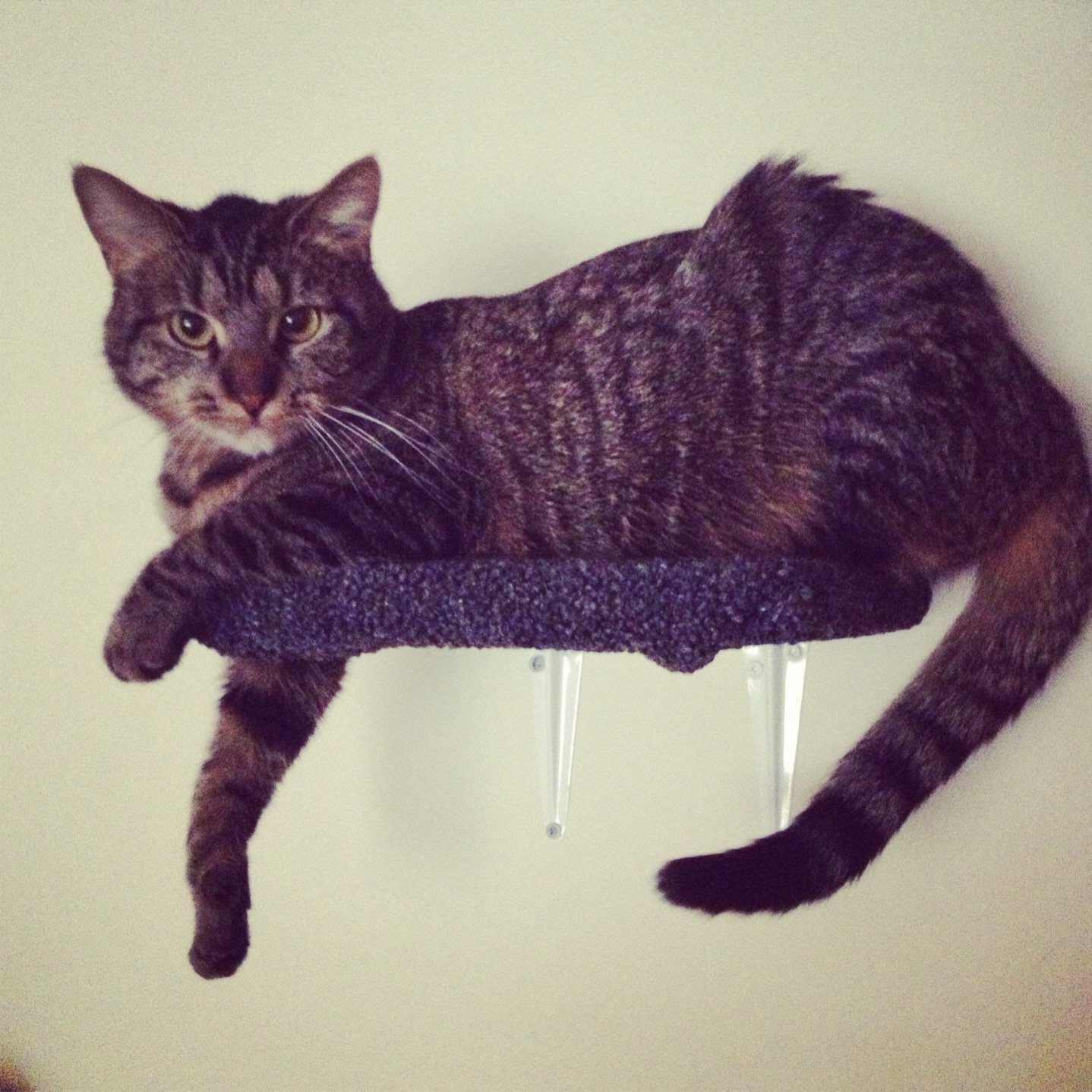 Carpeted cat shelves to fulfill your feline's climbing urges
Most cats love to climb so much that you can never have too many things for them to perch on around the house.  If there's little room for another cat tree but you don't mind a bit of assembly, then these carpeted cat shelves are an excellent addition to your collection of cat furniture.  Best of all, you can customize the landscape where you'd like your cat to climb if you buy multiple shelves and assemble them accordingly.
You can attach these shelves to a variety of locations including walls, doors, window sills, etc. so they definitely can be adapted to your cat's favorite locations.
Further Details
These shelves come in 3 different sizes:
Small: 10" x 10" (25.4cm x 25.4 cm)
Medium: 20" x 10" (50.8cm x 25.4cm)
Large: 30" x 10" (76.2cm x 25.4cm)
Each shelf has carpeting attached on top and painted white on the bottom which means your cat is free to scratch the top and you're free to paint or decorate the bottom.
Studs and screws are included for safely mounting the shelves to the wall.  When properly mounted using the included equipment, each shelf can hold approximately 50 pounds, enough for 2 average-sized cats or even one pet bobcat!
These shelves are assembled in the USA.
I Want It!
You can find the nitty gritty details of these shelves at Amazon.com including info on the mounting tools included and reviews from numerous customers (including photos of their implementations of these carpeted cat shelves.)  Please click the button below to be taken to Amazon!