Furry and Comfortable Kitty Sack and Bed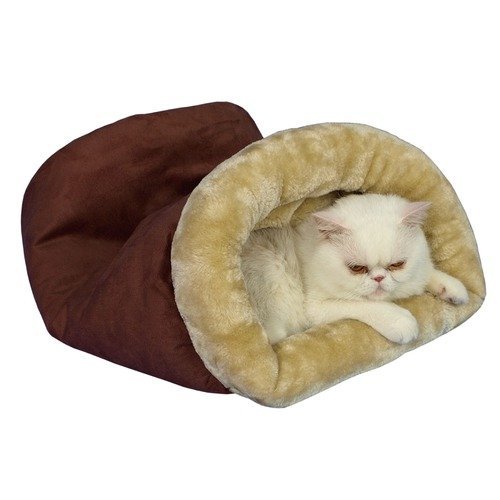 Give your cat a warm and cozy place to burrow with this furry kitty sack.  The inside of the sack looks quite soft and smooth from the picture above but keep in mind it's made from faux suede and faux fur.  This not only makes it an inexpensive yet comfortable gift for your kitty but it's also machine washable.
Specs of the Kitty Sack
This sack is approximate 22in L x 14in W x 10in H (56cm x 36cm x 25cm) and weighs approximately 1.4 pounds (0.64kg.)  It's filled with 100% polyester inside.  Two colors are available: mocha and beige.
Wanna learn more?
You'll find this kitty sack at Amazon.com with additional information and reviews.  Plus, you can choose from additional sizes and colors.  Please click through the button below to learn more!