Fun, Intense, and Relaxing Cat Massage Toy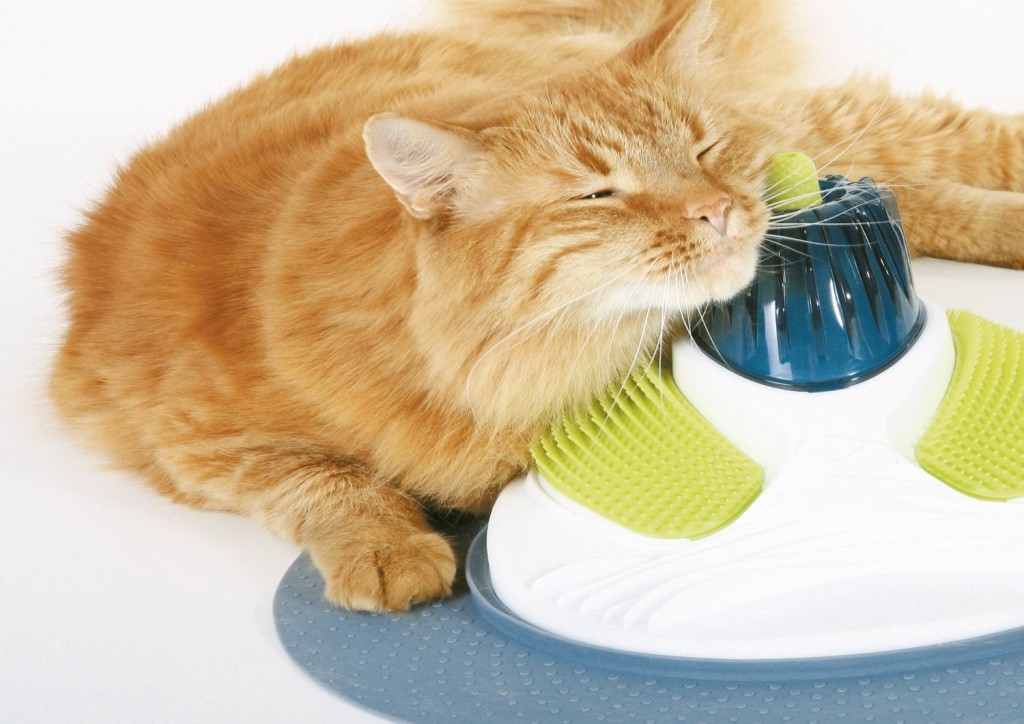 Cats love to rub their faces against everything: people, doors, walls, furniture, etc.  That's their way of "claiming" ownership of things and the glands in their face secrete scents and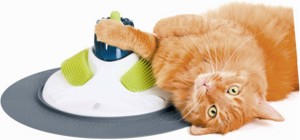 pheromones that help themselves and other cats identify their claims.  Rubbing also releases endorphins in the cat's body, increasing its overall pleasure.  You may not always be around 24/7 to play, pet, or massage your cat at his/her whim so this cat massage toy is perfect for your cat to play with when you're away.
The Catit Design Senses Massage Center
This cat massage toy is designed to provide a comprehensive massage experience for your cat in a variety of different areas of the body.  The various parts of this toy include: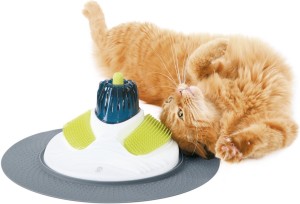 A gum simulator which helps clean teeth and gums.
Ripple massager for your cat's head, neck and face.
Accu-Pressure Mat for massaging its paws and its pressure points.
Body Stroke Groomers stimulate the glands in your cat's face and back for a very intense experience.
The center compartment can hold catnip (not included) which can even further enhance your cat's massage experience.
Watch this cat massage toy in action
Words can only go so far in describing the Want to see this massage center in action?  Then take a look at this viral cat video by Helene Godbersen below:

I want learn more about it!
Please click the button below to be taken to Amazon.com where you'll learn the detailed specs of this product as well as its customer reviews and other similar toys that help bring your cat a pleasurable experience!