Catnip Toy with Feathers and Ball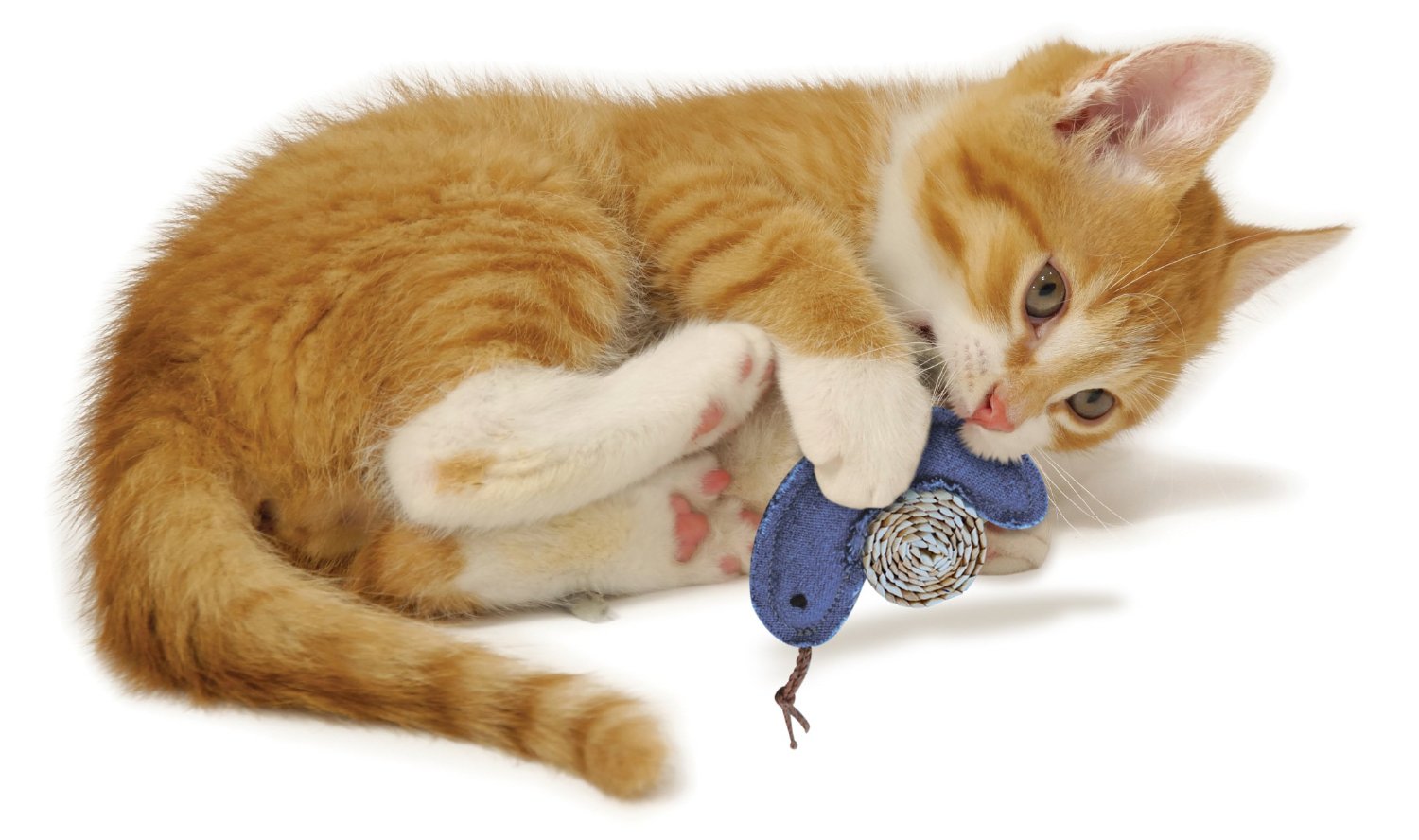 Cats are natural hunters and they instinctively seek out to play especially when kept as pets by humans.  While it's probably not practical to take your cat out hunting on a daily basis especially if you live in the city, you're gonna want to at least provide some entertainment that specifically feeds your cat's instinctive behaviors.  Not only is it fun to watch a cute cat play but it's also good for your pet's physical and mental health as well (not to mention a valuable opportunity to further bond with your cat!)  If you're not sure how you'd like to play with your cat, may I suggest starting out with a Kong Denim Ball with Feathers, the Catnip Toy being played by the cat in the photo?  Most cats are naturally attracted to catnip and like to play with feathers, making this toy a very convenient, durable, yet inexpensive option.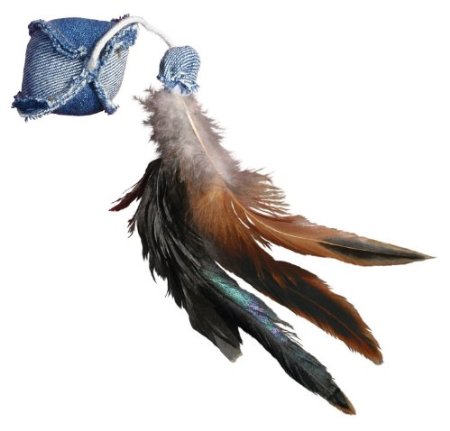 Specs of this catnip toy
This toy weighs a mere 0.2 ounces (5.6g) and  its dimensions are 9" x 1" x 1.5" (23cm x 2.5cm x 3.8cm.)  North American catnip is contained inside the ball.
Where can I learn more?
You'll find further information about this catnip toy from Amazon.com including reviews from over 12 customers (as of this writing) giving the toy an average rating of 4.7 out of 5 stars!  Please click through the button below to be taken to Amazon!