Cat Window Seat: Sturdy Yet Easy to Assemble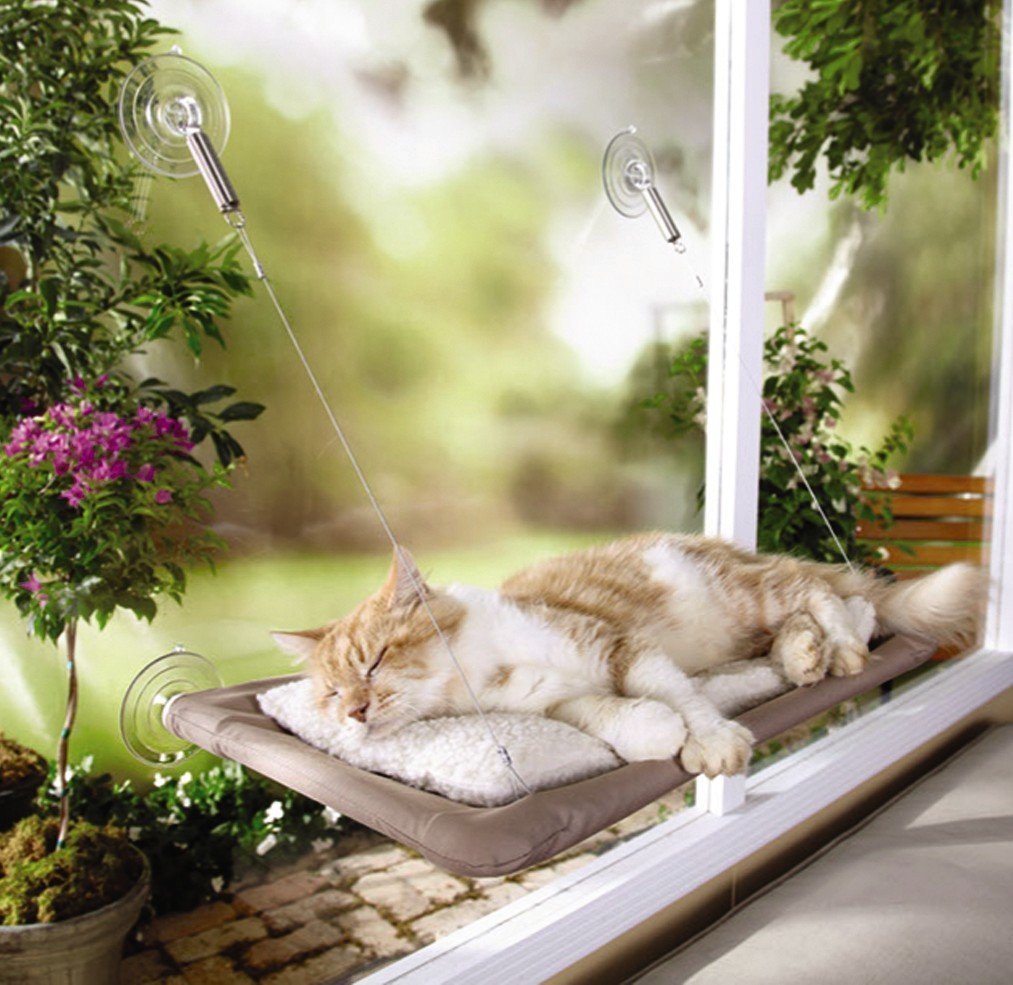 If you've got cats that love to spend a ton of time near the window, then you definitely want to consider getting them a cat window seat.  First, it's a comfortable place for them to sleep while receiving the warmth from the sun through the window.  Second, it's designed very attractively and improves the decor of your window.  Third, it keeps your cat's claws off of the perilous ledge of your window sill which receives countless scratches over time due to your cat jumping on and slipping off for the N-th time.
Dimensions and specs of the cat window seat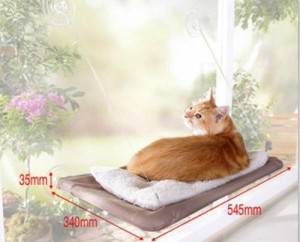 The window seat is approximately 35mm thick (1.38in) with a flat surface measuring about 340mm x 545mm (13.4in by 21.5in.)  It's attached to the window using suction cups which if properly installed, can hold up to 50 pounds (enough for 2 average-sized cats to be on it simultaneously.)  One great advantage of the suction cups is that they don't scratch your walls, windows, or sills which is wonderful if you like to move the mount from time to time.  A washable soft cover and pad is also included.
Where can I learn more?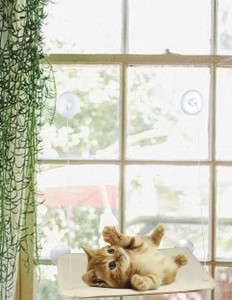 Please click any of the images or the button below and you'll be directed to Amazon.com where you'll find more detailed specs of this cat window seat as well as customer reviews and user submitted pictures illustrating examples of their setups of this mount.