Cat Window Perch: Mountable Kitty Cot
If your cat loves to hang out around your windows, then you really got to get this cat window perch!  This is especially important if you have window sills full of cat scratch marks due to your kitty climbing onto it countless times.  Why not give them a pleasant and peaceful place to rest while saving your window sills from your cat's claws at the same time with the Original Kitty Cot?
Safety and Specs of the Cat Window Perch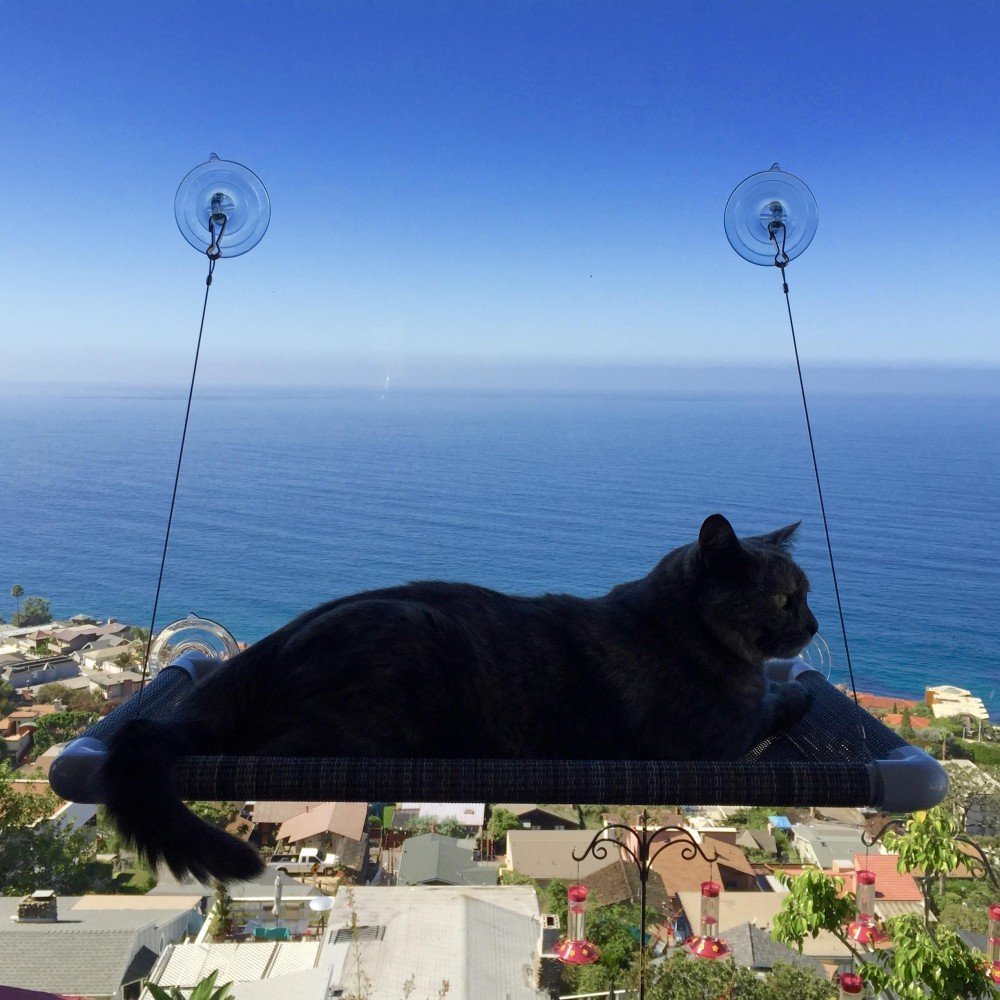 This perch is mounted to windows using special patented suction cups and is designed to hold 30 pounds, enough for one large cat or two medium sized cats and maybe a bed on top as well.  These suction cups attach to the perch via stainless steel support cables and 0.75" (1.9cm) PVC Plastic Pipes and Fittings.  The Kitty cot measures about 26" x 14" (66cm x 36cm.)  The perch or hammock itself is made of weather-resistant fabric that's easy to clean yet enjoyable to your cats.  No special tools are required for installation in most cases.
Interested in this kitty cot?
Then please click through to Amazon.com via the button below if you'd like to learn more including the overwhelmingly positive reviews (avg 4.5 out of 5 stars from over 300 reviewers as of this writing) as well as dozens of sample pictures of people's setups!