Cat Sleeping Bag and Tube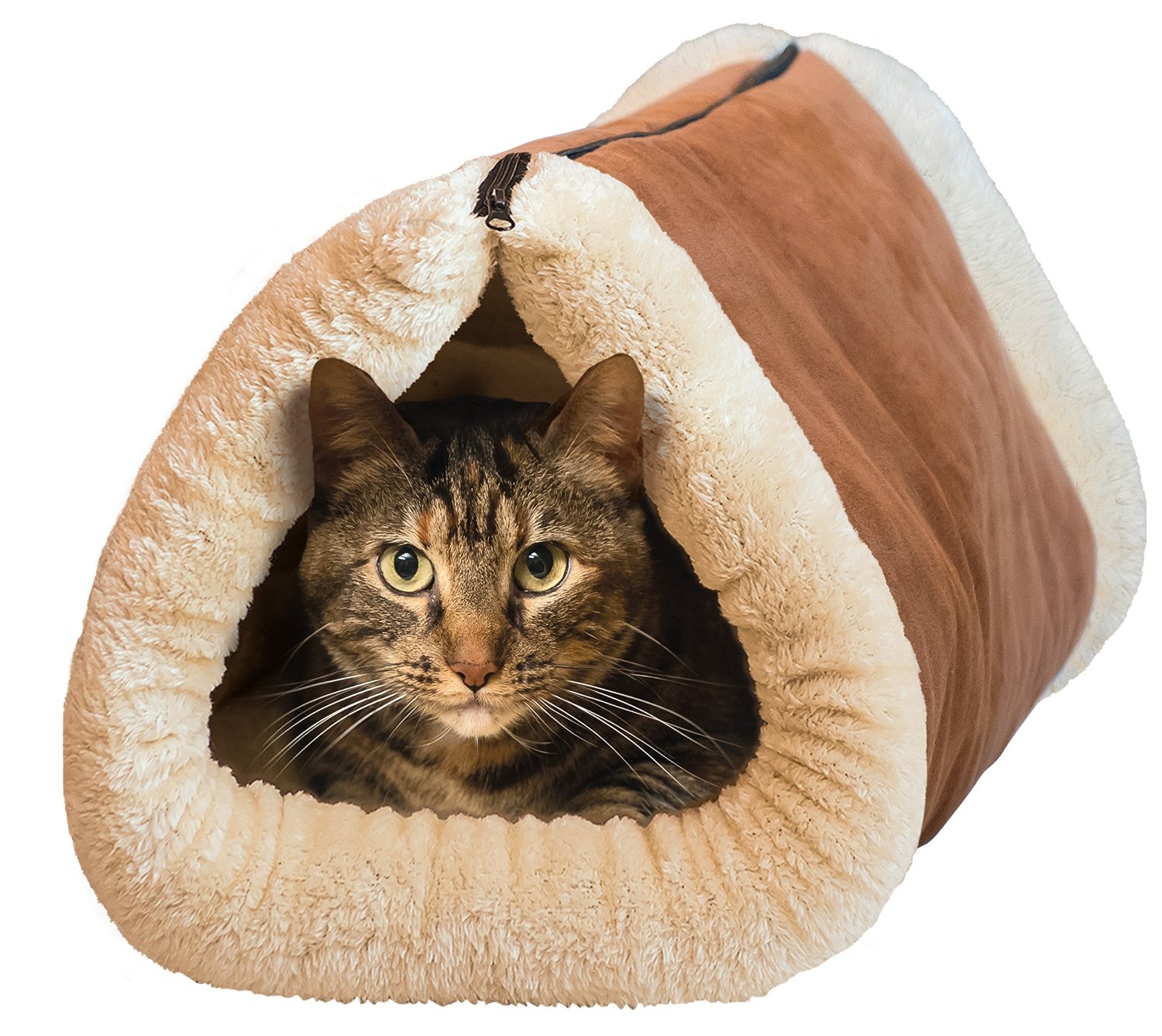 This 2 in 1 Tube Cat Mat is a thick and cozy cat sleeping bag that'll keep your cat very warm throughout the winter months.  Cats have a higher body temperature than humans so what may feel warm and pleasant to us would likely feel cold to them.  However, one of the coolest features is that this sleeping bag also unzips into a mat!  Whether your cat loves to hide in tight places or lounge an a soft surface, the flexibility offered by this zippered sleeping bag is unmatched!
Specs of this cat sleeping bag
When unzipped, the mat measures 35" x 22" (89cm x 56cm)
Electrostatic plush attracts the hair your cat sheds so it doesn't cling to your carpets, floor, clothing, and other places around the home.
Machine washable which makes it a convenient way to clean the excess hair your cat is shedding.
Contains a Thermo-Reflective core which reflects your cat's body temperature and keeps it warm when wrapped up.
It'll also fit smaller dogs as well.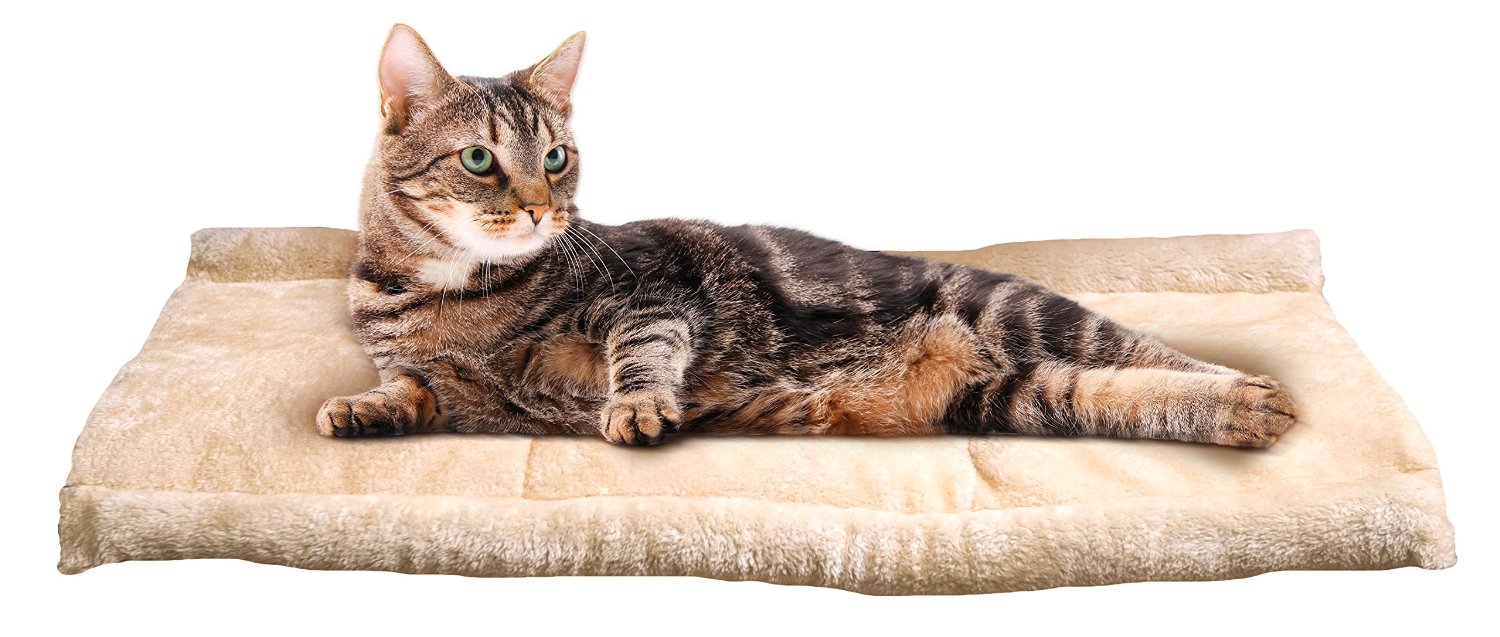 For More Information
This cat sleeping bag is sold on Amazon.com and has received overwhelmingly positive reviews from over 200 people as of this writing with an average rating of 4.1 out of 5 stars!  Your cat deserves a more comfortable life, whether it  needs a warm place to snuggle up to sleep in the winter or a soft surface to lie in the sun in the summer!  So please click over to Amazon by following the button below!