Cat Scratching Lounge with Curved Contour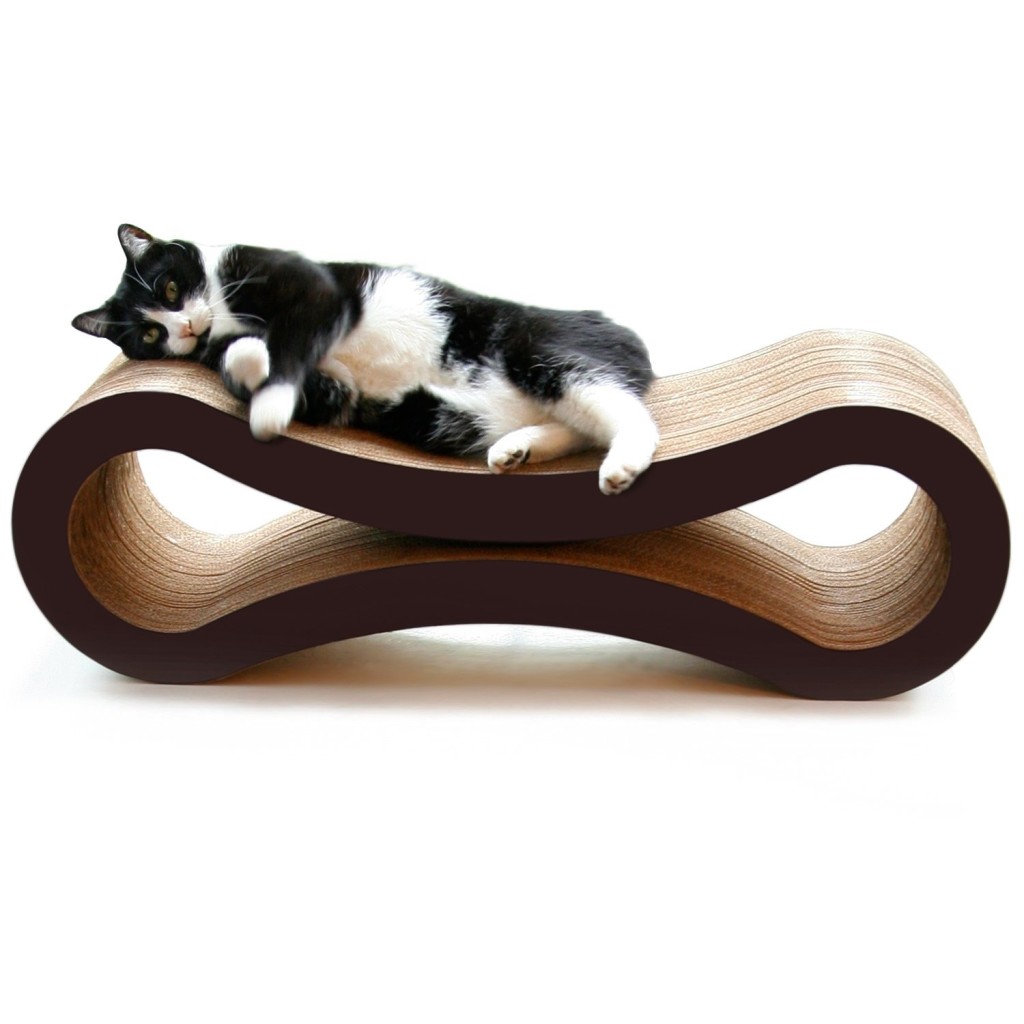 This curved cardboard cat scratching lounge by Petfusion will definitely become a favorite among your cats!  First, it's constructed with durable and dense cardboard which makes for a pleasant scratching experience.  Second, the curved design allows for an even greater scratching surface than a simple flat design.  Third, it can also be used as a bed since those curves provide for a very pleasant place for your cat to sleep or rest on top, and the two small circular compartments on both ends can also fit 2 smaller cats as well.
If your cats are constantly scratching your wooden furniture, then you'll definitely want one of these.  It's got the hardness and solid texture of any decent piece of furniture (that you wouldn't want to be scratched) and is designed to get the attention of your cats with its sophisticated looking contours.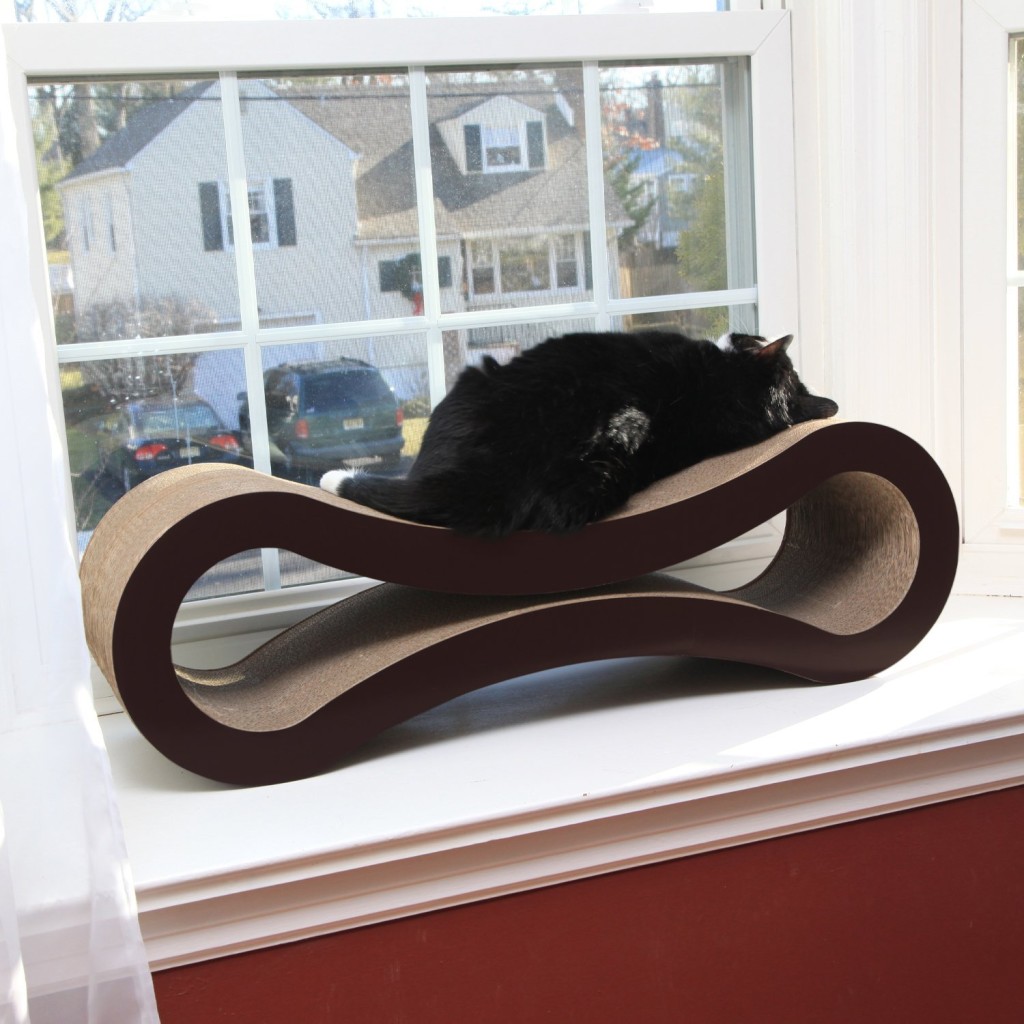 Specs of the cat scratching lounge
This scratcher weighs in at around 9.8 pounds (4.5kg) and is 34in (86cm) long by 10.5in (26.7cm) wide by 10.5in (26.7cm) high.
It's made from recycled corrugated cardboard.
Catnip is included to help train your cats to use this scratcher instead of your furniture and other household items.
Want to learn more?
Then please head over to Amazon.com to learn more about this cat scratching lounge.  As of this writing, it's received an average of 4.8 out of 5 stars from over 4000 reviewers!  This is definitely a win-win-win for you, your cats, AND your furniture!  Just follow the button below to be taken to Amazon!