Cat Scratcher Bed Made of Cardboard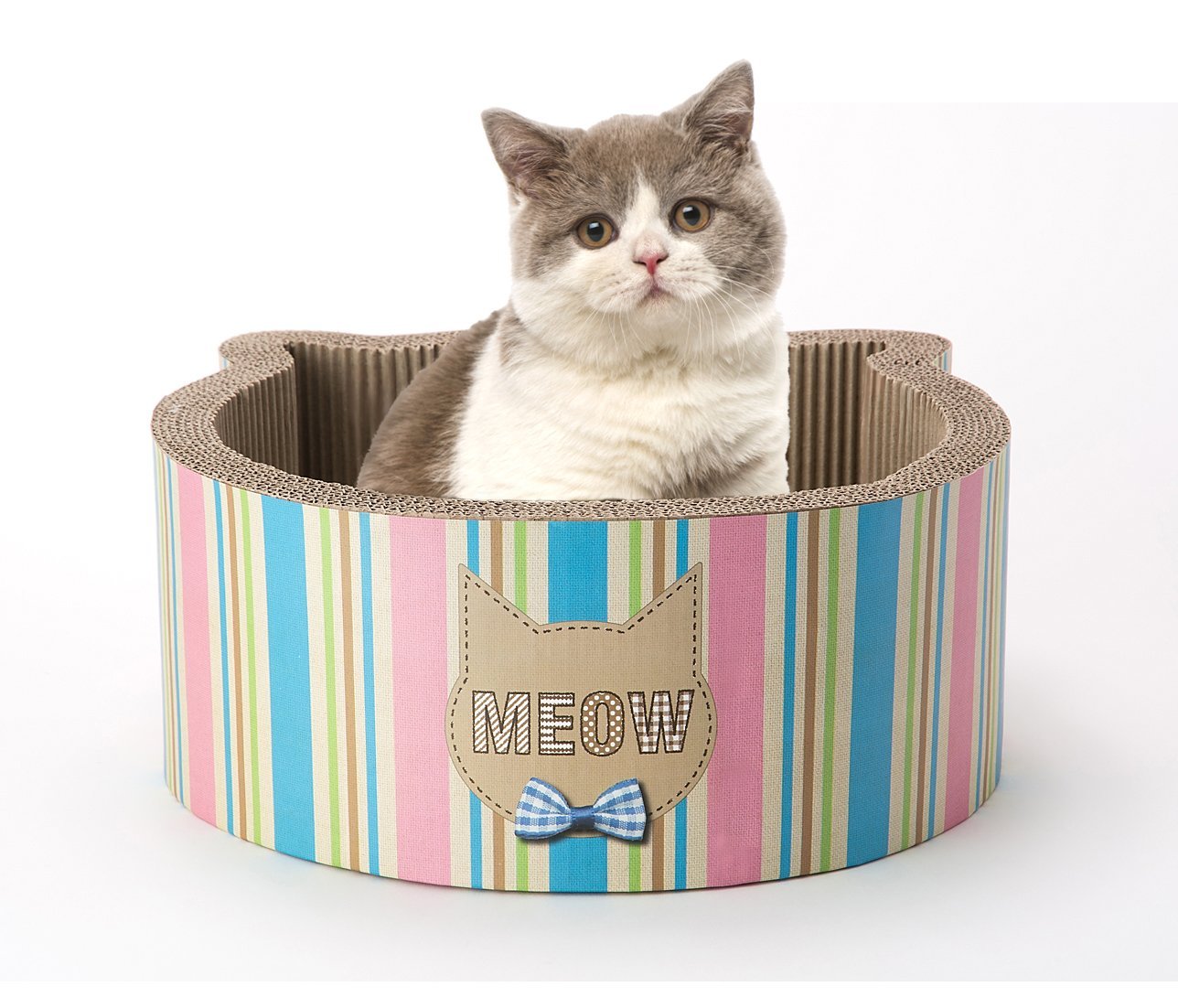 Your cats will love this cat scratcher bed!  Why?  It's a place where they can engage in two of their favorite activities: scratching AND sleeping!  These units were designed in Japan where people often live in tiny homes and apartments.  If floor space is a luxury in your home but you don't want to compromise your kitty's well being, then you'll definitely want to save space by getting this 2 in 1 scratcher + bed!
Specs of the cat scratcher bed
This cat bed weighs about 1.7 pounds (0.77kg) and is approximate 13.8" x 13.8" (35cm x 35cm) with a height of 5.9 inches (15cm.)
This will fit a medium sized cat when it's all curled up.
The interior of the bed is made of a sturdy scratch-able cardboard that cats can't resist and will prefer scratching that over your favorite expensive furniture!
Included with this scratcher is silver vine (aka Japanese catnip) which you can use to train your cat to use this scratcher instead of destroying your carpet and furniture.
For more Information
To learn more about this cat scratcher bed, please head over to Amazon.com by following the button below where you can read the highly positive and detailed reviews of the product including sample photos of other owners' cats who are enjoying this bed immensely!  As of this writing, it's received an average of 4.8 out of 5 stars from 19 reviewers!