Foldable Cat Cube with Velcro and Small Openings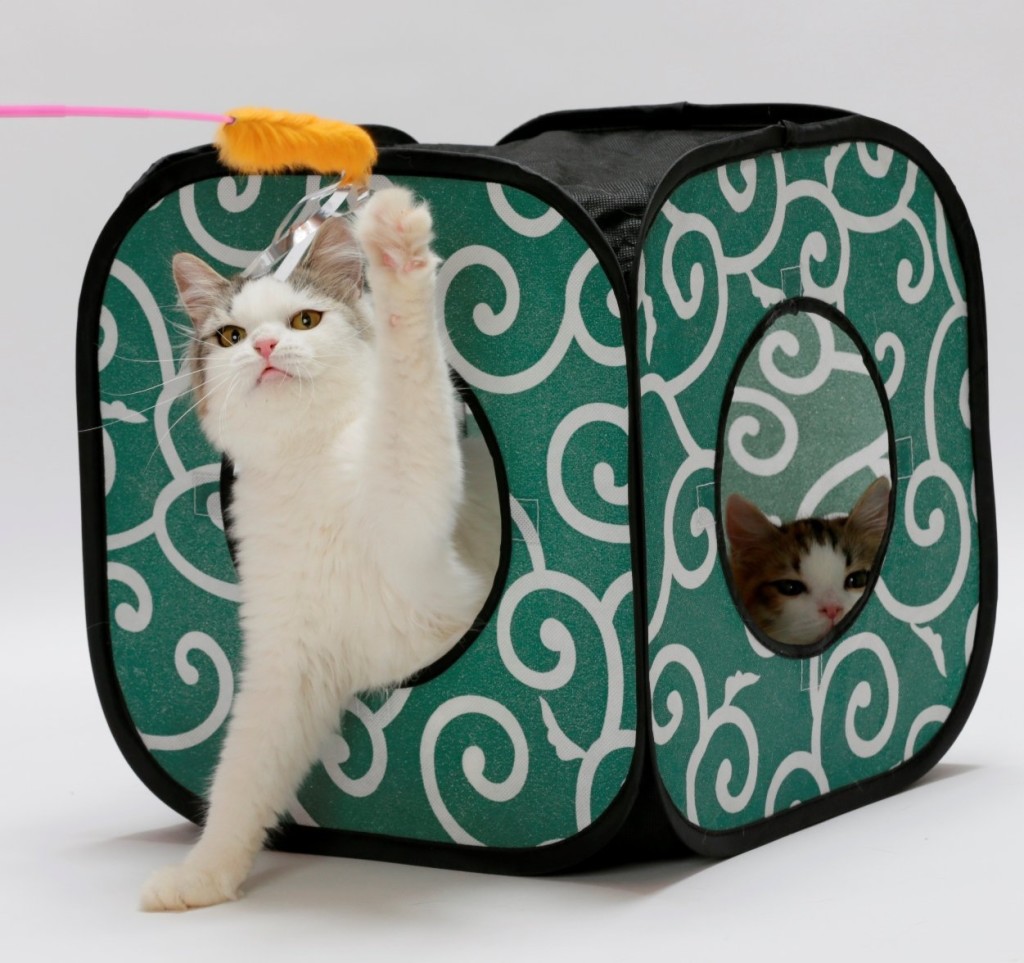 Cats love hiding in small holes and this cube makes for the perfect place for them to play!  Unlike a cat cave, this cat cube is very light and can easily be folded which makes it very convenient to move to different locations around your home.  In addition, there are velcro tapes near the openings which allows you to attach this with a cat tunnel or another cube which you can ultimately use to create a maze of tunnels.
Specs of this cat cube
This cube is approximately 6.8" x 6.1" x 2.2" (approximately 17cm x 15cm x 5.6cm) and weighs a mere 6.4 ounces (180g.)  It's large enough to fit one adult cat or a couple kittens.
It's made from non-woven fabric.
Where can I learn more?
You'll find this cat cube on Amazon.com and as of now, it's received an average of 4.0 out of 5 stars from over 100 reviewers.  Just click the button below and you'll be taken there where you can learn more about this product and look at many more sample photos with cats enjoying playing with this cube!