Cat Cavern That'll Easily Fit 2 Cats Inside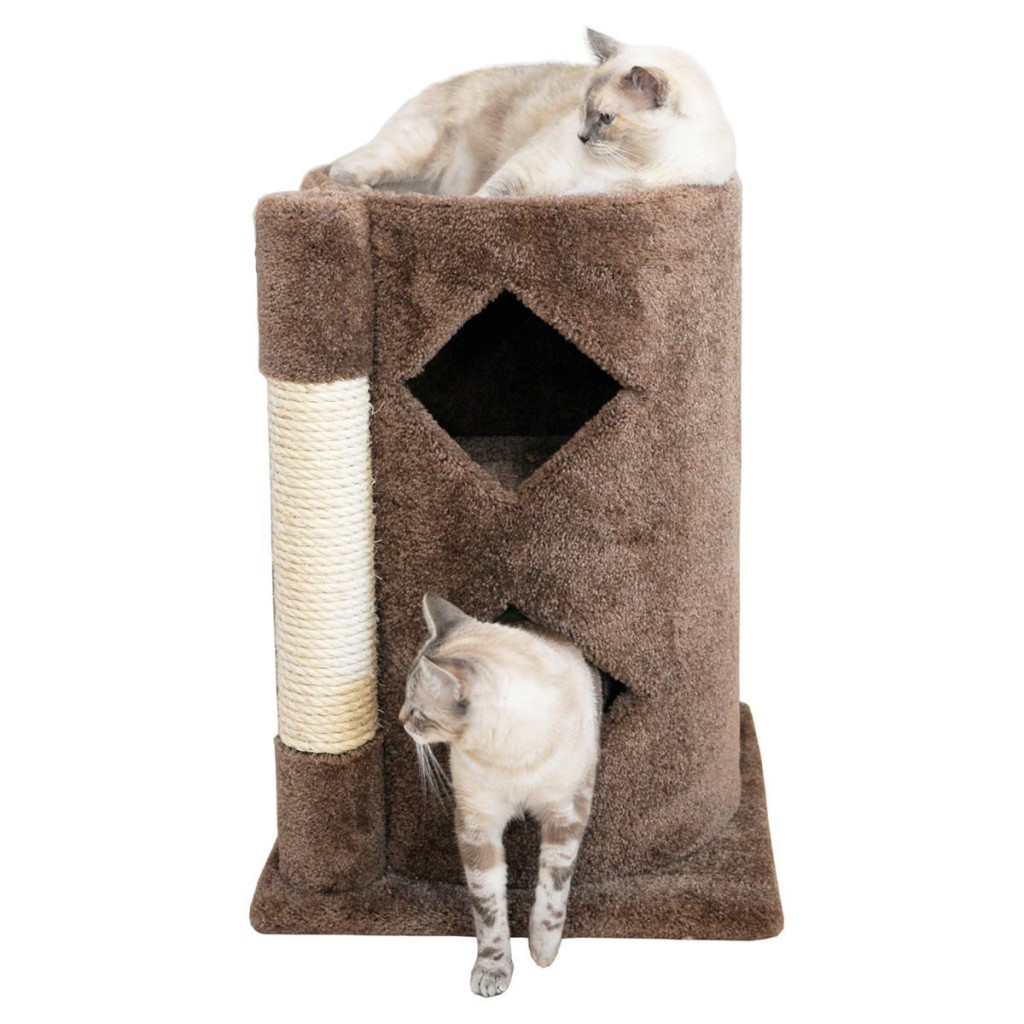 If you have cats that don't exactly get along with each other, it can be quite an endeavor whenever you buy them something new, whether a toy, a cat tree, bed, scratcher, or whatever.  Rivalries among your cats will intensify as they battle over the shiny new object.  Well, this cat cavern provides space for up to 2 cats inside (or a total of 3 if you include the top.)  The second floor even has its own opening which means another cat occupying the bottom cannot block off access to that floor.
Specs of the cat cavern
This cat cavern weighs 32 pounds (15 kg) and is 33 inches (83cm) high with a 20" x 20" base (51 x 51cm.)  It's made of solid wood covered in high quality carpeting that'll withstand years of abuse from your cat's claws.  Speaking of scratching, there's also a 16 inch (41cm) tall sisal rope that most cats including the largest ones can comfortably dig their claws into.  This tree is made and pre-assembled in the USA.
You also have 5 different choices of color: Brown (pictured), Beige, Grey, Green, and Blue.
I want to learn more
Please click the button below and you'll be directed to Amazon.com where you can find details and customer reviews of this cat cavern!