A Warm and Soft Cat Sack to Snuggle Inside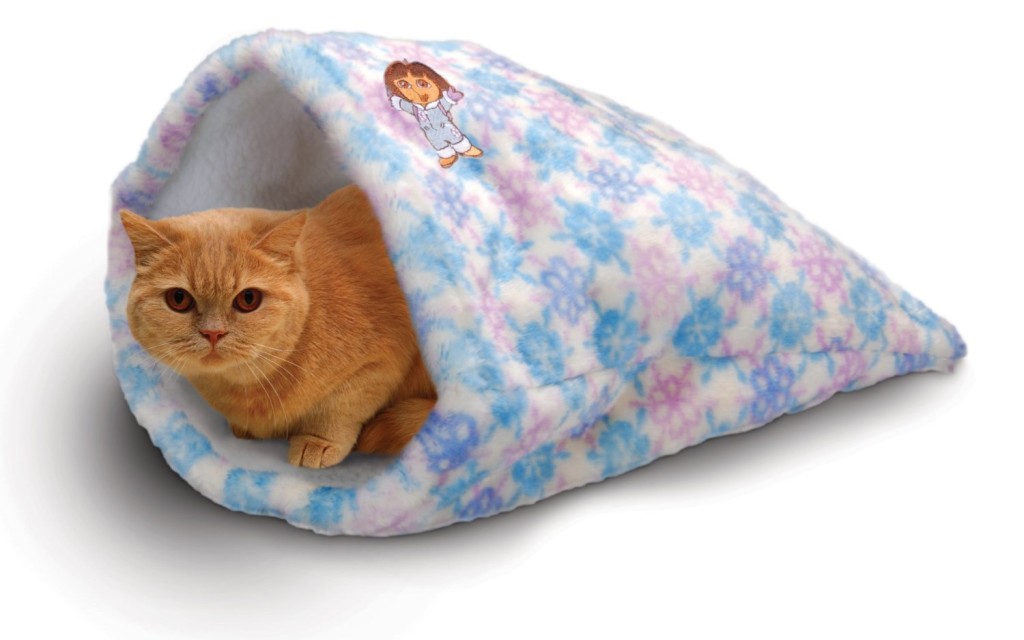 Most cats love to snuggle inside boxes, bags, sacks, and many other tiny spaces to sleep or hide.  The Dora Cat Sack is perfect if you want to give your cat a comfortable place to sleep and keep warm.  If you've got cats like mine who love to jump in front of you as you're working at your computer desk, you might want to consider getting one of these.  While having a box on your desk is a classic solution to a cat who likes to distract you while you're on your computer, getting a cozy cat sack would be a step above in encouraging your cat to snuggle inside in lieu of groveling for your attention.  This is also great to have if you're taking your cat on road trips or you want to make your cat feel comfortable while inside his/her carrier.
Specs of this Cat Sack
This cat sack is roughly 1.5in by 11in by 20.5in (4cm x 28cm x 52cm ) and can fit up to a medium sized adult cat.  It also weighs in at 12.8 ounces, less than a pound.  Unlike most sacks, this one tends to stay open even after your cat leaves which means your cat doesn't require your assistance to open it up whenever it wants to go inside again.
Where to learn more?
Please head over to Amazon.com by clicking the button below where you can learn about this product in further detail.