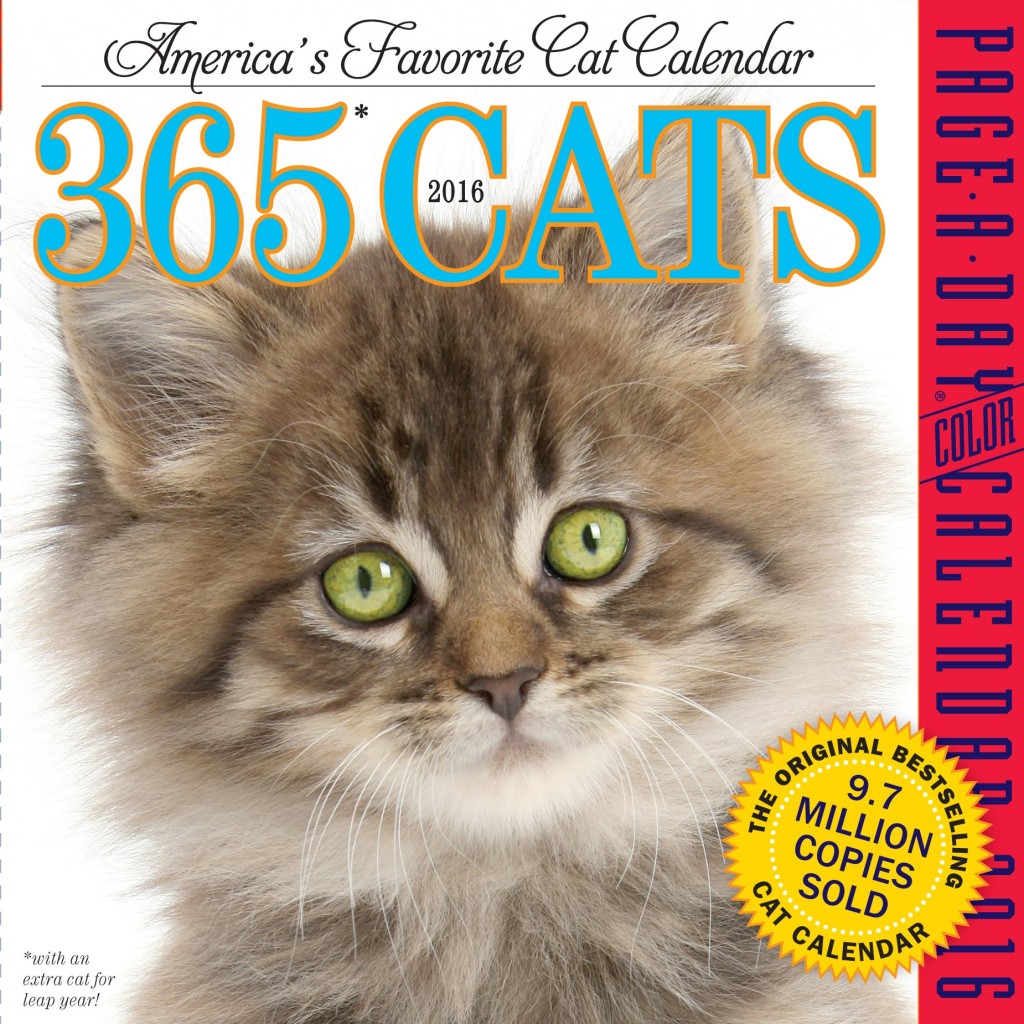 The best for any cat over, this cat a day calendar has pics of 365 different cats (actually, it's 366 cats for 2016 because it's a leap year!)  This calendar book measures 6.2 x 1.4 x 6.1 inches (15.75 x 3.56 x 15.49 cm).  The pictures of cats in this calendar book are all submitted from ordinary people like you and me.
Here's a sample page from the cat a day calendar: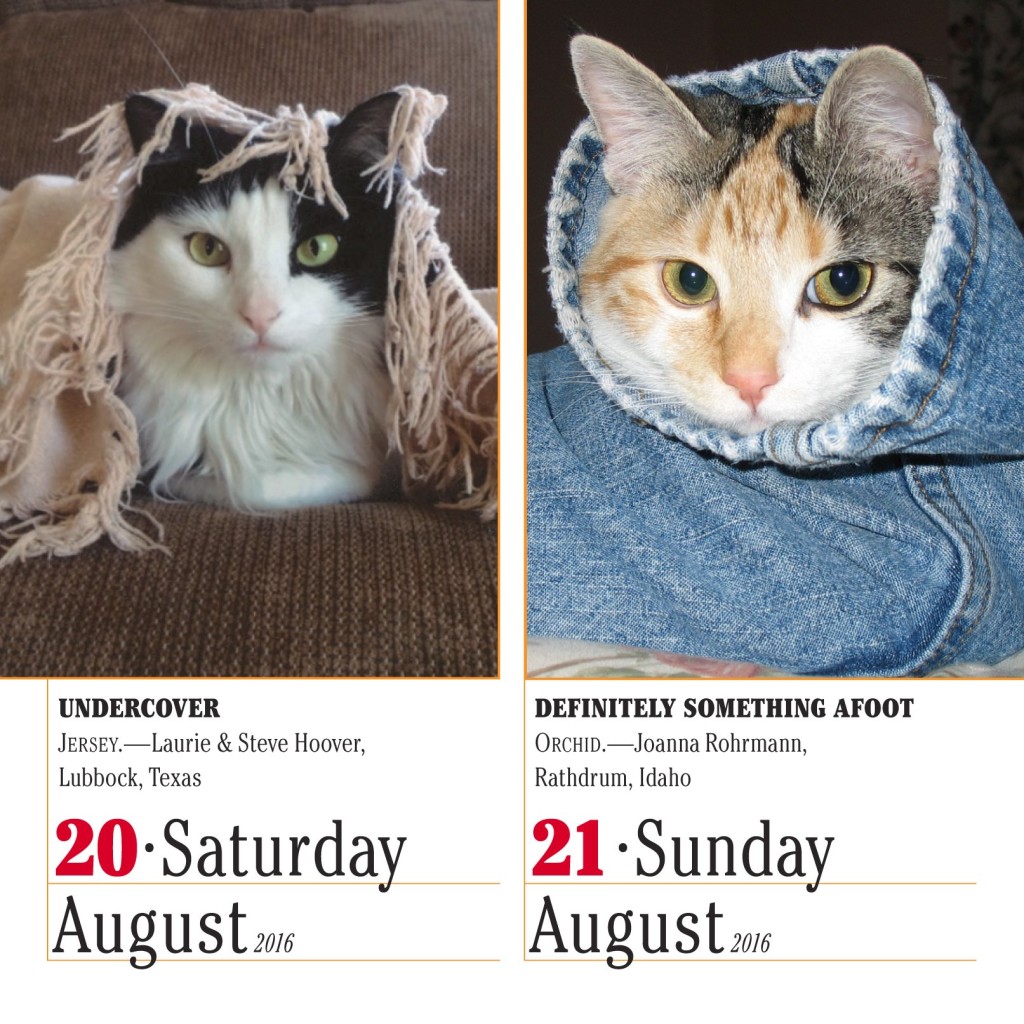 To get your hands on this 2016 cat a day calendar, please take a look at Amazon.com by clicking through the button below or any of the pictures above!