25 Amazing Cat Resources: Cat Facts, Hacks, and Tips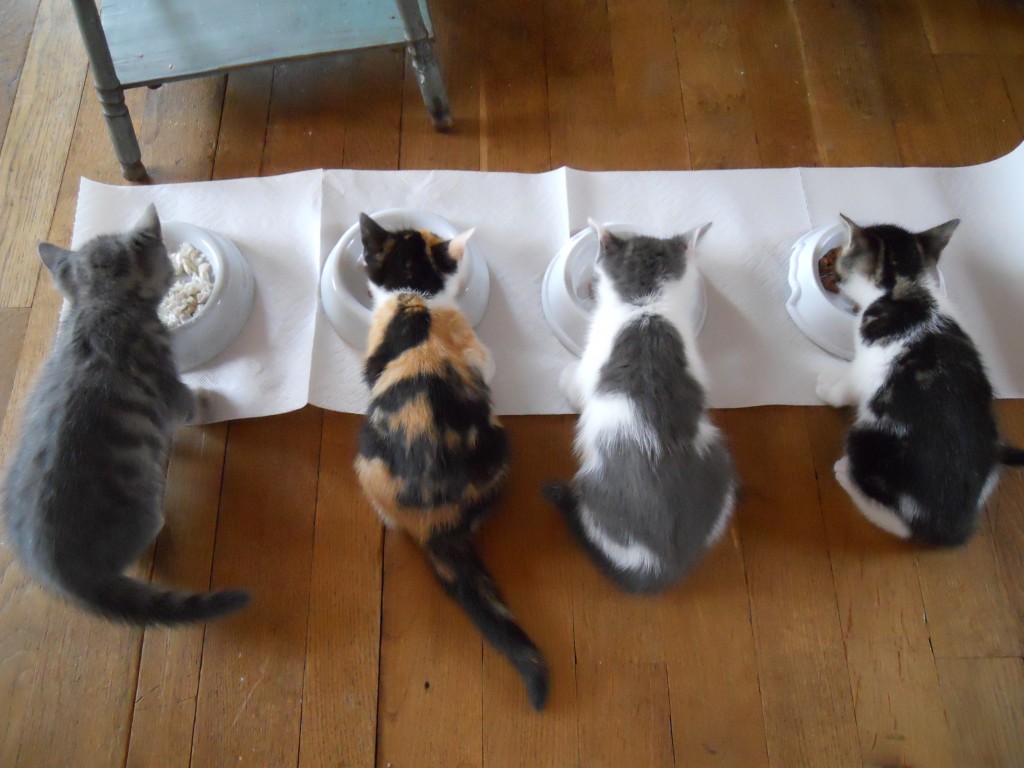 We are constantly working hard to provide for our cats because we love them so much!  But with the numerous demands placed on us from all areas of our lives on top of our cats, we can easily feel overwhelmed.  To help ease the overwhelm, I've organized a comprehensive list of resources that I've bookmarked over the years; these resources offer facts and advice about cats compiled in an easy and convenient list!  So just like how I've scoured the Internet for the best accessories for your cat all around this site, I've also scoured for the best cat facts and advice for understanding your cats so you can keep them healthy, fit, and happy from now on.
This article is geared mainly towards the prospective cat owner who is still deciding whether or not to get his/her first cat or the relatively inexperienced owner who has not owned a cat for more than, say, 2 years.  Experienced owners may still some useful tips and tricks here that they may have overlooked in the past.
I know you probably don't want to read pages and pages of text so I've included convenient links to the featured infographics accompanying many of the articles.  Just click on the [Infographic] label next to each article's link to visualize it in a clear and concise infographic.  If no infographic is available, then the link may be denoted as [Article].

Table of Contents
If you're considering adopting a cat, read this!
#1: If you're considering adopting a cat, read this!
If you're considering getting a cat or just got a new cat right now, you definitely should review this wonderful infographic: Tips for the first 30 days of cat adoption by the MCA Society.  It will answer common questions including:

What do I need to buy for my new cat?
How should I prepare and cat-proof my home?
What vaccines should I get for my cat?
How should I introduce my new cat to my existing pets?
What should I expect at my cat's first vet appointment?
Types of Cats

The first step is to identify your cat breed.  Although much of the advice in this article pertains to cats in general, it's still prudent to educate yourself on the specific needs of your cat's particular breed.  Does it require a special diet?  Are there any foods it should consume more or less of?  How does its behavior differ from other cat types?  Please take a look at the articles and infographics below to identify the breed and then read more about it on Wikipedia.
 #2: Guides to Household Cat Breeds
Joumana Medlej of Majnouna put together these two highly detailed infographics on different cat breeds, down to their physical and even facial features:
Part 1: [Infographic]     Part 2: [Infographic]
#3: Beautiful Illustrated Poster of Cat Breeds Around the World
Design studio and publishing company Follygraph from Poland created this artistic guide to the different types of cats around the world.  [Infographic]

Cat Behavior
#4: Cat Behaviors Explained
Want to make some sense out of your cat's body language?  This easy to follow infographic from Sainsbury Bank makes it all clear.  (I know what you're thinking: what does a bank know about cats?  Well, a lot apparently since I didn't even realize it was made by a bank until months after I discovered the infographic!)  [Infographic]
#5: Does your cat keep you up at night?
If so, you're gonna want to take a look at this infographic from Cat Fancy Magazine!  They even have a quick and dirty flowchart designed to help you "troubleshoot" the problem of a noisy cat at night before taking your cat to the vet in case he/she's got a more serious issue.  [Infographic]
#6: Five Tricks o Stop Cats from Clawing Your Furniture to Shreds
Rebecca Stokes summarizes 5 quick and dirty tricks you can implement TODAY to reduce the damage your kitty will inflict on your furniture in the future.  [Article]
#7: Eight Ways You May Accidentally Offend Your Kitty
Think your kitty is being annoying?  Did it ever cross your mind that maybe you're the one to blame?  Be a loving and responsible owner first by being on your best behavior first before blaming your cat!  Dr. Becker summarizes 8 things you should try to change today so that you won't easily offend your kitty.  [Article]

Other Cat Facts
#8: Ten Interesting Facts About Cats
Pets Central made this cool and concise infographic: Strange Facts about Cats.  Stephanie Dawson further expands on 10 of the most interesting facts in her article here.
#9: This cheat sheet makes it easy to understand your crazy cat.
As the title of her article implies, you will have a much better understanding of your pet (especially when it comes to properly petting and feeding) after you read this infographic by Jana Randall.  [Infographic]
Cat Care Tips
#10: The cat owner's cleaning survival guide
Cats have pretty high standards of cleanliness, but that doesn't mean they're able to understand and meet the even higher standards us humans have.  TheRugSeller.co.uk details how to deal with spills, mud, and the occasional urine or fecal matter outside of the litterbox.  [Infographic].
#11: Smells That Cats Hate
Hate the smell of your cat's litterbox?  Guess what, their sense of smell is 14 times stronger than ours!  Learn to understand the odors that cats consider nasty from their perspective with this infographic from Cat-Training.com!
#12: Moving Tips: What to Consider When Moving with Pets
Moving itself is very stressful even without the added stress of dealing with your cats.  By proactively anticipating the added difficulties that lie ahead with the move, you can better prepare both yourself and your cats so that both of you can go through the moving ordeal with the least amount of stress possible.  Read more about moving with pets at the article and infographic from Rent.com.
#13: Contain Cats at Your Workspace with a Board Game Box
I'm not sure about your cats but mine really LOVE to climb onto my desk and block me from typing on the keyboard just when I'm immersed in work.  If banning your cats from your home office isn't an option, then you ought to try this clever and dead simple tactic from to keep your cat from interfering with your work (thanks to David Galloway.)  [Article]
#14: 27 Brilliant Hacks Every Cat Owner Needs to Know
Elaina Wahl of Buzzfeed has put together this picturesque article that'll make your life easier and the time you spend with your cat more enjoyable.  Some of the highlights include:
Tip 3: Dry green tea leaves can help reduce litter box odor.
Tip 4: A simple DIY project to turn an empty milk jug into a litter scoop
Tip 19: It's a lot easier to wash your cat in the sink rather than the bathtub.
Tip 21: Chalk marks can help keep ants out of pet food.
Please check out the full article for all 27 tips: [Article]
#15: Dr. Ruth's Top 5 Reasons to Visit the Vet With Your New Kitten
While young kittens will generally have less health issues than older cats, it's still important to take them to the vet for an initial examination.  The vet can advise about preventive care regarding potential conditions looming in the future as well as give your cat its essential vaccinations such as FIV, Rabies, FeLV, etc.  Check out Dr. Ruth MacPete's article if you're considering a new cat or you haven't taken your new kitten to the vet yet: [Article]
#16: Is your cat fat or fit?
It's no surprise that people are getting fatter year by year on average.  What you might not realize is that cats are getting fatter too!  Learn how you can weigh your cats and if necessary, put them on a basic weight loss plan with this infographic from Catchannel.com.
What's Poisonous to Cats?

Many common household foods and plants are poisonous to cats.  The ones listed in the resources below are by no means a comprehensive list; please be safe and Google the food, plant, household item, etc. and assume IT IS POISONOUS unless proven otherwise!  Or look it up in the ASPCA database here.  Either keep these toxic items outside of your house and garden or at least make sure your cats don't have access to them.
#17: Human Food for Cats Infographic: Safe Snacks for Fluffy
I think it's a good practice NOT to feed your cat any human food when in doubt.  However, if you still choose to feed your cat human foods, it's essential to determine what's safe and this infographic by Sam Bourne of PetCareRx lists some of the most common safe and poisonous human foods for cats.  [Infographic]
#18: Bouquet Flowers that are Toxic for Cats
Tanya from Lovely Greens wrote this article on common bouquet flowers that should never be kept near your cats.  I'll tell you this before you even open the article: Lilies are the deadliest! [Article]

Cat Lifespan and Aging Care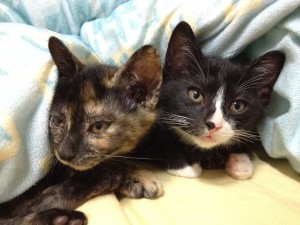 No animal lives forever and that includes cats and humans.  With the advents in veterinary medical technology in recent decades, most cats can be expected to live at least 10 years with proper care and some will even live to see their 20th birthdays!  To ensure that your cat will live a long and happy life, please take a look at all of the articles in this section especially if you have an older cat!
#19: How long do cats live?
According to the RSPCA, the average lifespan of a cat is 14 years as of this writing but different breeds tend to live longer or shorter than that.  Also, learn what's statistically more likely to kill younger cats so you can take the preventative measures for your own cats.  Read more about it here: [Article]
#20: A Basic Guide to Your Pet's Veterinary Needs
Here's a short infographic put together by Gully Animal Hospital in Arlington, TX which gives an overview of your cat or dog's needs based on its age and life stage.  [Infographic]
#21: Your Cat is Growing Older — Care With Love!
This excellent article by Teri Silver has a nifty mini-infographic on how to convert cat years into human years and vice versa (i.e. a 5 year old cat is the equivalent of a mid-30-something human.)  It also points out the physical and psychological changes and other health concerns that cats will develop as they age more including dental problems, decrease in physical activity, diabetes, cancer, etc.  [Article]
#22: Five Ways You Might Be Shortening Your Cat's Lifespan
Here's an article by Katie Finlay of iHeartCats.com which discusses 5 common ways you could be inadvertently shortening your cat's lifespan.  Since each item is contained on its own page, I'll list the 5 below:
Overfeeding
2nd hand smoke
Poor Dental Health
Roaming Free Outdoors
Ignoring Their Signs of Stress
Tragically, many cats die well before their prime due to any of the above 5 which don't require you and your cat to make major changes in your life in order to avoid.  Be a responsible cat owner and please read this article so your cat doesn't succumb to these relatively easily preventable pitfalls!  [Article]

Other Resources
#23: ASPCA Low-Cost Spay/Neuter
Cats over 4 months old that are unspayed or unneutered (aka unfixed) are at risk of getting pregnant or impregnating other cats.  There are many other benefits to fixing your cat which I won't go into detail here.  Not having enough money is no excuse for not fixing your cat; please contact an ASPCA (American Society for the Prevention of Cruelty to Animals) clinic offering low-cost spaying/neutering in your local area today.  If you live outside of the US, please contact the SPCA chapter in your country for similar services.
#24: TheCatSite Forum
If you have nonurgent questions about your cats that aren't answered above, then I would highly suggest asking your question on TheCatSite Forum, one of the largest English-language cat forums in the world.
#25: 24 Hour Emergency Pet Hospitals
Sometimes, life happens whether our local vet is on duty or not.  If your pet's life is in danger and it's late at night, your only option is to take it to one of these clinics.  Even if everything's fine at the moment, it's still a good idea to take note of the closest 24 Hour Vet and put it on speed dial on your phone.  In case of an emergency, you'd at least want the phone # available at the touch of a button or two, right?

Concluding Thoughts
I hope you enjoyed this highly comprehensive guide to all of the amazing cat facts and tips I've found all over the Internet.  More importantly, I hope it's also further educated you on how to keep your cat safe and happy and your life as a cat owner easier and more fun.
If you really dig this article and guide, then I really appreciate it if you'd share it with your friends on social media by clicking the respective buttons in the left margin.  Also, if you have any additional tips or articles that you've written or found on the web, please send them to me or leave the tips in the comments below and I may include them in this guide or add them to a future one!